Proudly Serving South Central Texas
The Prevention Resource Center (PRC) Region 8 proudly serves the 28 counties of South Central Texas by providing access to data regarding alcohol, tobacco, and other drug use and misuse, as well as behavioral, mental, and physical health issues related to drug use. PRC 8 also collaborates with community stakeholders and builds strong partnerships with organizations that collect data through questionnaires, needs assessments, surveys, focus groups, and informant interviews.
Our Mission
The mission of the Prevention Resource Center 8 is to serve as a central data repository and substance abuse training liaison for the Region 8 community. As the central data repository, the PRC will develop a Regional Needs Assessment (RNA) that will tell of a story of what the data is indicating for the 28 counties. The data collection will include, but is not limited to, the state's three main priorities of alcohol, marijuana and prescription drugs.
Meet the Drug Abuse Prevention Resource Team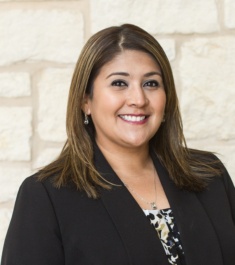 Gyna Juarez, MPA, ACPS
PRC Region 8 Director
Gyna Juarez has been in the substance abuse prevention field for 13 years and 12 years with SACADA. She graduated with a Bachelor of Arts in Journalism from Texas A&M University in 2003. She worked for one year with the Brazos Valley Council on Alcohol and Drug Abuse (BVCASA) with the Prevention Resource Center Region 7 before moving to San Antonio. She then went on to earn a Masters of Public Administration (MPA) from the University of Texas San Antonio (UTSA) in 2009. Gyna is an Advanced Certified Prevention Specialist (ACPS) and is the Regional trainer of the Substance Abuse Prevention Skills Training (SAPST).
Teresa Stewart, BS, APS
Regional Evaluator
Teresa Stewart graduated with a Bachelor of Science in Occupational Education from Wayland Baptist University in 1999.  She most recently worked as a Prevention Specialist for the Karnes Wilson Juvenile Probation Department in the counties of Frio and LaSalle.  Prior to that she worked for the San Antonio Independent School District as an Elementary Teacher on the Eastside of San Antonio.  Teresa also retired from the United States Army in 2002 and is a member of the Disabled American Veterans.
Marcus Kavanaugh, BHWP APS
Community Liaison
Marcus Kavanaugh is the Tobacco Prevention Specialist for the Prevention Resource Center (PRC)-Region 8, a program with the San Antonio Council on Alcohol and Drug Awareness  (SACADA). Prior to joining SACADA, Marcus was a soldier in the U. S. Army, as a Health Care Specialist and received an Honorable Discharge after serving his country for more than twenty years. Marcus holds a Bachelor's Degree in Health and Wellness Promotion from Texas State University in San Marcos, Texas. He is passionate about prevention and is enthusiastic in his work here at the PRC in helping Region 8 to include the communities, stakeholders, and everyone who helps with educating our youth and families with their well- being.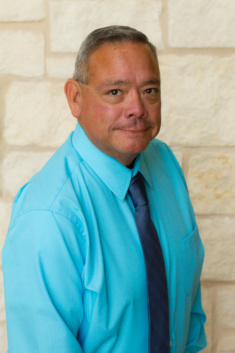 Uriel Hernandez, BS
Tobacco Specialist
Uriel joined the PRC team back in September of 2016 and has been crucial part to the program with the tobacco compliance checks. With a background in law enforcement, Uriel comes equipped with the knowledge and know-how of working with the community and navigating himself around the 28 county area.
Counties Served
The Department of Health and Human Services oversees the 11 Prevention Resource Centers of Texas. Each PRC serves several counties.
The 28 counties in Region 8 are: Atascosa, Bandera, Bexar, Calhoun, Comal, DeWitt, Dimmit, Edwards, Frio, Gillespie, Goliad, Gonzales, Guadalupe, Jackson, Karnes, Kendall, Kerr, Kinney, La Salle, Lavaca, Maverick, Medina, Real, Uvalde, Val Verde, Victoria, Wilson, Zavala
Volunteer
Help PRC Region 8 accomplish its vital mission.
Thank you for your interest in volunteering with the Prevention Resource Center-Region 8. We have opportunities to fit your time availability and talents. PRC Volunteer activities include but are not limited to the following:
Label material for community health fairs and presentations;
Organize SACADA resource clearinghouse;
Prepare materials for prevention programs;
Assist with various program activities
Internship and Practicum students will be assigned to a specific program and will receive direction from the assigned supervisor.
You will then be contacted to arrange a brief orientation, after which you can begin your volunteer service. We appreciate your interest in volunteering!
Please note: Due to the nature of the services we provide, some volunteers are asked to submit to a background check and/or drug screening and sign a statement of confidentiality.
San Antonio Council on Alcohol and Drug Awareness is a drug-free/smoke-free workplace. No smoking is permitted anywhere on our campus.
Volunteer Now
Texas Tobacco Law website
www.TexasTobaccoLaw.org
Search this Site