The Prevention Resource Center (PRC) is dedicated to capturing the needs of the Region 8 communities by identifying the gaps in resources, current drug trends, drug prevention resources and prevention training needs.
Through data collection efforts and partnerships with key stakeholders, schools, and organizations, the PRC serves as an invaluable resource to all who seek relevant information as it pertains to the 28 counties of Region 8.
For Tobacco Retailers
Here's how to stay in compliance with state tobacco law.
More
Data
See the latest facts and figures on substance abuse in your community.
More
Training
Find or request training in your area on substance abuse prevention.
More
Community Survey
We need your perspective! Your answers will become part of the Region 8 report.
More
 Read the PRC Region 8 Regional Needs Assessment (RNA) 2019
2019 RNA Region 8

Click here to download a PDF version of the Regional Needs Assessment 2019.
Counties Served
The Department of Health and Human Services oversees the 11 Prevention Resource Centers of Texas. Each PRC serves several counties.
The 28 counties in Region 8 are: Atascosa, Bandera, Bexar, Calhoun, Comal, DeWitt, Dimmit, Edwards, Frio, Gillespie, Goliad, Gonzales, Guadalupe, Jackson, Karnes, Kendall, Kerr, Kinney, La Salle, Lavaca, Maverick, Medina, Real, Uvalde, Val Verde, Victoria, Wilson, Zavala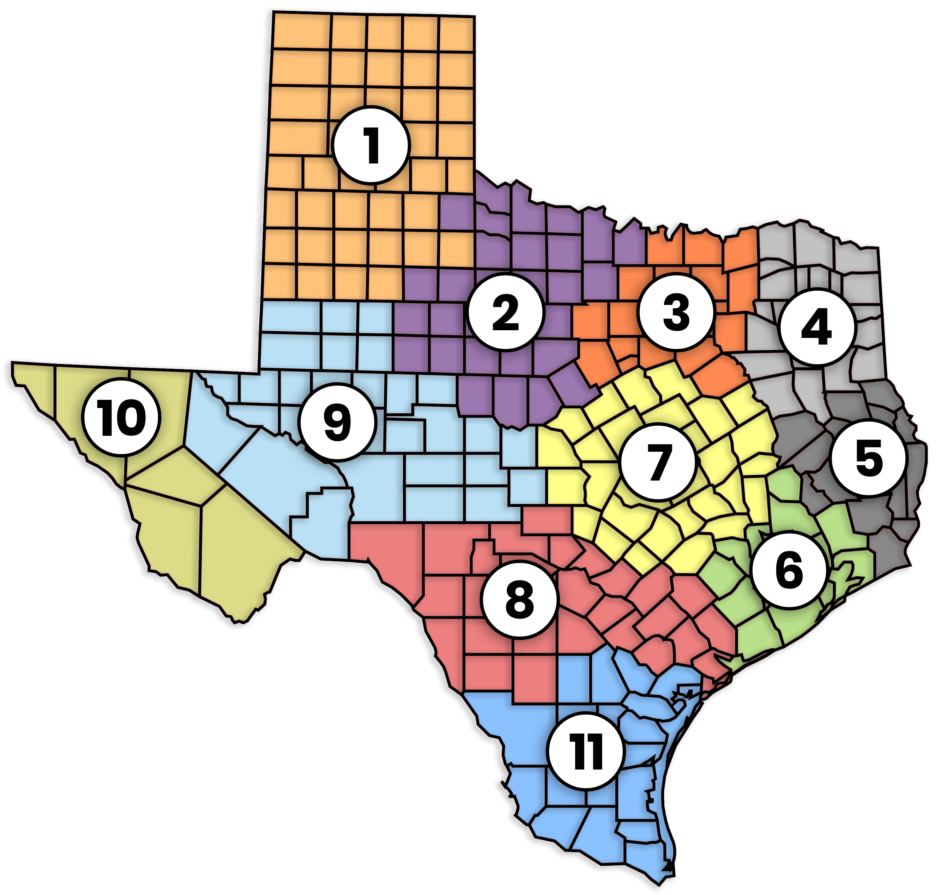 Texas Tobacco Law website
www.TexasTobaccoLaw.org
Search this Site