Voluntary Compliance Checks: Working with Retailers to Stay in Compliance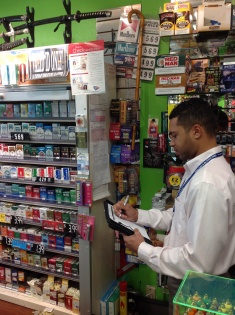 The Prevention Resource Center-Region 8 completes over 1800 voluntary compliance checks with tobacco retailers each year within in the 28 counties of Region 8. Voluntary compliance checks is a prevention strategy of the Synar Law, which was created in 1992. Congressman Mike Synar of Oklahoma introduced an amendment which required States to enact and enforce laws prohibiting any manufacturer, retailer, or distributor from selling or distributing tobacco and was aimed at decreasing access to tobacco products among individuals under age 18.  Click here to read more on the Synar Law. 
A voluntary compliance check consist of checking to see if all tobacco products are locked and behind point of sale, checking to see if the tobacco retailer permit is valid and not expired, making sure proper signage is on display, and leaving a packet of from the State Comptroller's Office with proper signage and information a tobacco retailer should know. We also remind tobacco retailers about the penalties of selling minors to anyone under the age of 18.
If you are a tobacco retailer and would like more information, call us a (210) 225-4741 or 1-800-PRC-8079.
To request a "Retailer Information and acquisition Tobacco Packet #425" from the Texas Comptroller's Office, call 1-800-862-2260.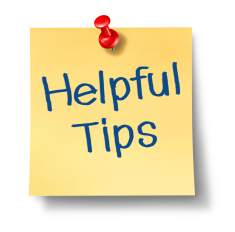 Violations of Tobacco Laws include:
*retail sales of tobacco to underage youth
*failure to post tobacco warning signs in stores that sell tobacco products
*outdoor tobacco advertising within a 1,000 feet of a church or a school
*failure to possess and post a tobacco retailers permit
*sales of unpackaged cigarettes
*sales of cigarettes in packages containing less than twenty cigarettes
*minors who are in possession of tobacco products
*suspected criminal activity regarding tobacco smuggling, counterfeit tobacco permits, or tobacco tax fraud
Texas Prevention Resource Centers Tobacco Prevention Specialist
Region 1
Sarah DeLaCruz
Managed Care Center for Addictive/Other Disorders, Inc.
1715 26th Street
LUBBOCK, Texas 79411
Phone: 806/780-8300 Fax: 806-780-8383
Toll-free: 855-846-8300
Email: sarah.delacruz@mccaod.com
Web Page: http://www.prc1.org
Region 2
Sandra Walls
Abilene Regional COADA
104 Pine St., Suite 4
ABILENE, Texas 79601-5926
Phone: 325/673-3503 ext. 120 Fax: 325/673-3717
Toll-free: 800/588-8728
Email: sandra.walls@arcadatx.org
Web Page: http://www.prc2.org
Region 3
Chase Wilson
The Council on Alcohol and Drug Abuse
1349 Empire Central Drive, Ste. 850
DALLAS, Texas 75247
Phone: 214/522-8600 Ext. 202 Fax: 214/521-7253
Toll-free: 800/246-HOPE (4673)
Email: cwilson@dallascouncil.org
Web Page: http://www.prc3.org
Region 4
Chase Wilson
The Council on Alcohol and Drug Abuse
1349 Empire Central Drive, Ste. 850
DALLAS, Texas 75247
Phone: 214/522-8600 Ext. 202 Fax: 214/521-7253
Toll-free: 800/246-HOPE (4673)
Email: cwilson@dallascouncil.org
Web Page: http://www.prc3.org
Region 5
Vacant
Alcohol and Drug Abuse Council
304 N Raguet
LUFKIN, Texas 75901
Phone: 936-634-8832 Fax:
Toll-free: 800/445-8562
Email: kimsimmons@consolidated.net
Web Page:
Region 6
The Council on Alcohol and Drugs Houston
Mailing Address: P.O. Box 2768
HOUSTON, Texas 77252-2768
Phys. Addr.: 303 Jackson Hill St., Houston, TX 77007
Phone: 281-200-9118 Fax: 713-526-8257
Toll-free: 888-655-3328
Email: prc6@council-houston.org
Web Page: http://www.prc6.org
Region 7
Lisa Kuykendall
BVCASA
4001 E 29th St., Ste. 90
BRYAN, Texas 77802
Phone: 979-846-3560 Ext. 115 Fax: 979-846-3213
Toll-free: 866-448-1699
Email: lmuegge@bvcasa.org
Web Page: http://www.prc7.org
Region 8
Uriel Hernandez
San Antonio Council on Alcohol and Drug Awareness
7500 Hwy. 90 West, Ste. 201
San Antonio, Texas 78227
Phone: 210/225-4741
Fax: 210/225-4768
Toll-free: 800-772-8905
Email: uhernandez@sacada.org
Web Page: https://prcregion8.org
Region 9
Region 10
Vacant
Behavioral Health Solutions of South Texas
1111 Baranca, Suite 800
El Paso, Texas 79935
Phone: 915/782-4000 Fax: 915/782-4040
Toll-free:
Email: jpriego@aliviane.org
Web Page: http://www.aliviane.org
Region 11
Elizabeth Urbina/Abril Niño
Behavioral Health Solutions of South Texas
5510 N Cage Blvd., Ste. C
PHARR, Texas 78577
Phone: 956/787-7111 Fax: 956/781-1970
Toll-free: 866/484-9689
Email: eurbina@bhsst.org anino@bhsst.org
Web Page: http://www.prc11.org
 Other Helpful Links
Tobacco Prevention and Control
http://dshs.state.tx.us/Layouts/ContentPage.aspx?PageID=34575&id=34611
Synar Law/ Report
http://dshs.state.tx.us/tobacco/synar/default.shtm
http://www.TexasTobaccoLaw.org
Buying or Selling Tobacco Products to Minors – Brochure (PDF)
http://www.window.state.tx.us/taxinfo/taxpubs/tx96_541.pdf
http://texasahead.org/lga/tobacco_enforcement/retailerRegisterSticker.php
Identification Guidelines for Retail Tobacco Sales: How to Check Identification – Flyer (PDF)
http://www.window.state.tx.us/taxinfo/taxpubs/tx96_1079.pdf
http://texasahead.org/lga/tobacco_enforcement/retailerSalesWarning.php
Texas Guidelines for Retail Tobacco Sales: They've Gotta Be 18 to Buy Tobacco – Employee Booklet (PDF)
http://www.window.state.tx.us/taxinfo/taxpubs/tx96_1082.pdf
Notice: All Cigar and Tobacco Products Permit Holders (PDF)
http://www.window.state.tx.us/taxinfo/taxpubs/tx98_874.pdf
Notice to Retailers and Wholesalers of Cigarettes and Tobacco Products (PDF)
http://www.window.state.tx.us/taxinfo/taxpubs/tx98_811.pdf
Information for Texas Tobacco Retailers (PDF)
http://www.window.state.tx.us/taxinfo/taxpubs/tx96_928.pdf